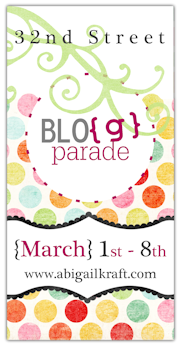 I'm so excited to participate in the Blog Parade going on at
Rear Window...
won't you join us!? Stop by there and check out all the others : )
1. What's your favorite time of the day, and why?
I love the late afternoon when it looks like this out my kitchen window. I love the day is ending and it usually means the family is home together!
2. If health wasn't an issue, what food could you live off of?
3. If you could have one wish granted (besides wishing for more wishes), what would it be?

Quicker aid to Haiti, Port-A-Prince restored/rebuilt
4. What's one thing that you get teased about a lot?
How often I use my hands to communicate, with both pinkys sticking up..strange, I know!
5. If you could choose one movie, book, or TV show to spend your life in, which would you pick? What type of character would you be?

Little Women or 13 Going on 30
6. If you could have one talent that you don't already have, what would it be?
7.If money were no object, where would you go on vacation?
Florida, on the beach, in the sun, all day long~
8. If you were an awesome singer, which genre would you sing?
9. If you could have a $10,000 shopping spree to one store, what would it be?
10. If you could live in any point in time, when would it be?
NOW"..for such a time as this"
11. If every outfit in your wardrobe had to be one color, what would it be?
Mocha! (does that sound better than brown?)
12. If you were one of the seven dwarves, which one would you be?

HAPPY!
13. What's the last album you listened to?