YAY!

It's time for a new book!
Looking for a good book? Wish you had someone to join you...for example, an entire online community? Check out
BLOOM book club
. I have done 2 other books with this sweet group,
Crazy Love
and
The Same Kind of Different as Me
. Both books were incredible and life changing! I buy them both as gifts now for all my friends :) (I wrote about it a little bit here )
Jessica
and
Angie
do such a great job leading us each week with video discussions about the previous chapters.
The next book is called
Sabbath: Finding Rest, Renewal and Delight in Our Busy Lives
Who doesn't need some of that!!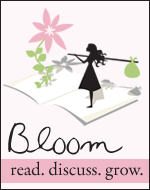 .
Let's read together!
CHECK IT OUT...DO IT WITH ME....OK? OK!!